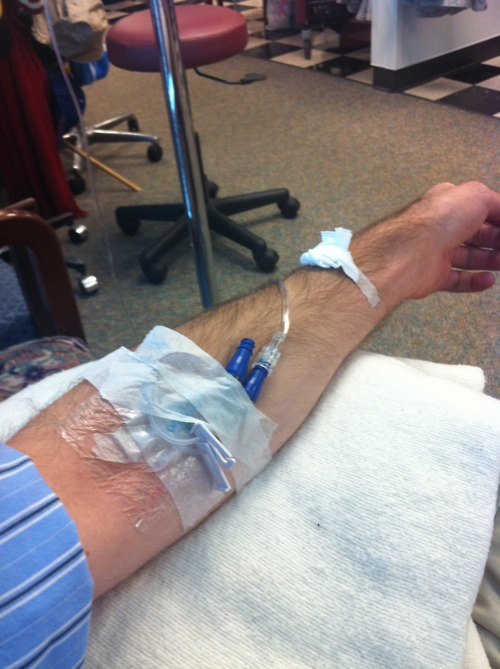 Tomorrow marks the end of one of my self-described Hell Weeks – chemo every day of the week for five hours. And I swear, I'm not complaining. Had I popped out 100 years ago, they'd be leaching me or dosing me up with mercury.
But this shit gets old fast.
Aight, less cancer crap over the next few days. I promise.