I'm a hero.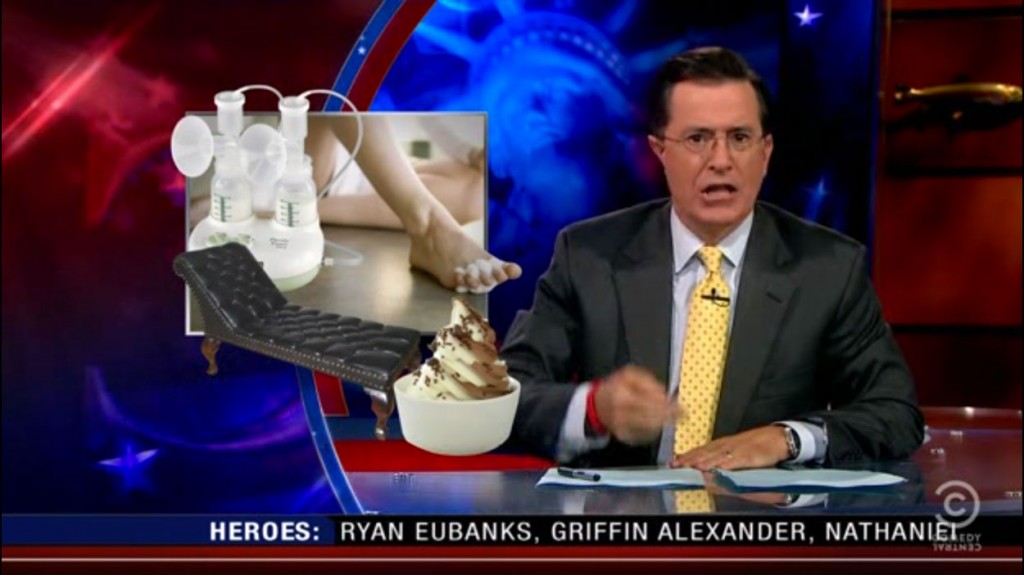 I'd actually stopped looking for it, but managed to spot it two weeks ago during the following brilliant segment.
Hickory smoke lady. Haha.
Why are they airing those names in the first place? For magic like this.
There's nothing better than watching him break character. I would have done anything to be in the room when that was first pitched.