I always wondered what Matt from I'm Just Walkin' got up to after his journey. Turns out I've probably passed by him a few times over the last couple years.
I'm so going for a walk today. Such beautiful music too.
What more can you say but WOW. The first part is amazing but make sure you stick around to see them flying through Dubai and buzzing the Burj Khalifa.
The camera used to film this costs over $100,000.
Worth. Every. Penny.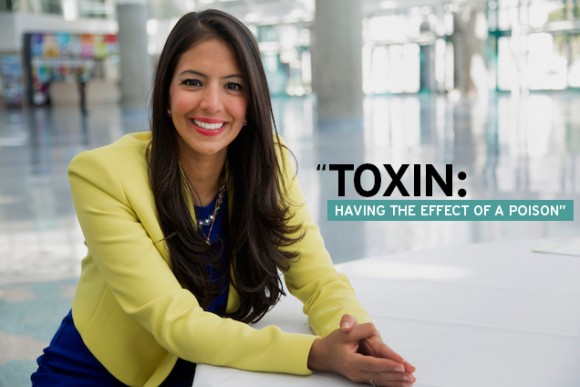 My "profession" has slowly become the 21st century snake oil sellers. Give a charlatan a slick design, pretty pictures and a "telling it like it is" attitude and watch as they profit on fear and misinformation. The Food Babe is the Fox News of food bloggers and far more bloggers are like her than you think.
Credentials. Sources. Facts. These things matter, not pretty websites.
I often tell people I had Cancer Lite. Gun to your head, you'd probably go with testicular. It's not that I make light of my experience, as certain aspects of it were hell, but all things considered it was a very treatable form with a very high chance of cure / treatment / remission / whatever the hell I'm in now.
Two weeks ago Steven Brill was a guest on The Daily Show. He's a journalist who recently wrote a cover story for Time magazine shedding light on the absurd health care costs in our country. My Kindle pegs most articles I read at 15-20 minutes long. This one? Over 90 minutes.
You need to read it. The opening paragraphs details Sean Recchi, a 42-year-old man with non-Hodgkin's lymphoma who was charged $83,900 for procedures that only cost around $15,000. He paid $1.50 for a single generic Tylenol. It cost him $283 for chest x-rays that Medicare patients get done for $20.44. The list goes on and on (and on and on and on and on.)
The article got me thinking about my own foray into the health care industry. To be completely fair, I had health insurance that didn't try to screw me, by which I mean they upheld the agreement we made when I read the fine print and signed on the dotted line in 2009. Maybe I lucked out and got one of the good ones, maybe my insanely high yearly deductible was enough to satisfy them, or maybe it's because they were happy to have an excuse to jack my premiums every year since (which they have.)
In 2010 I discovered the lump, had outpatient surgery to remove it, and there were a few doctor visits before and after both events. In 2011 I had monthly checkups, each taking around 15 minutes of "doctor time," in addition to standard monthly blood tests, quarterly chest x-rays, and a few CT scans. Those led to discovering the tumors, which led to thirteen weeks of chemotherapy. Although if I recall correctly, I was only in the hospital for a total of 22 sessions, ranging from four to six hours each. In 2012 I was back to periodic exams and basic tests. The cost? Just over $75,000. And it's not over yet.
Remember, this is Cancer Lite we're talking about here. It wasn't non-Hodgkin's lymphoma or even stage III testicular cancer. Had I not had health insurance, I might not be bankrupt, but I'd be seriously fucked financially.
The quality of health care in this country is outstanding. I'm a living testament to it and not many people are trying to argue otherwise. But the health care industry? It's fucked. It's beyond fucked. There's a reason every other industrialized nation in the world, and even half of the third world countries like Cuba, look at what we've set up here in the states and shake their heads.
Now how about we do something about it?
Trying to remember the last time I was this excited for a non-sequel movie. No pressure.
Here's a surprisingly compelling mini-documentary. Seven strangers each have five minutes in an fMRI machine to "love someone as hard as they can." The winner is the one who can generate the greatest level of activity in the regions of the brain associated with love.
[via Radiolab]